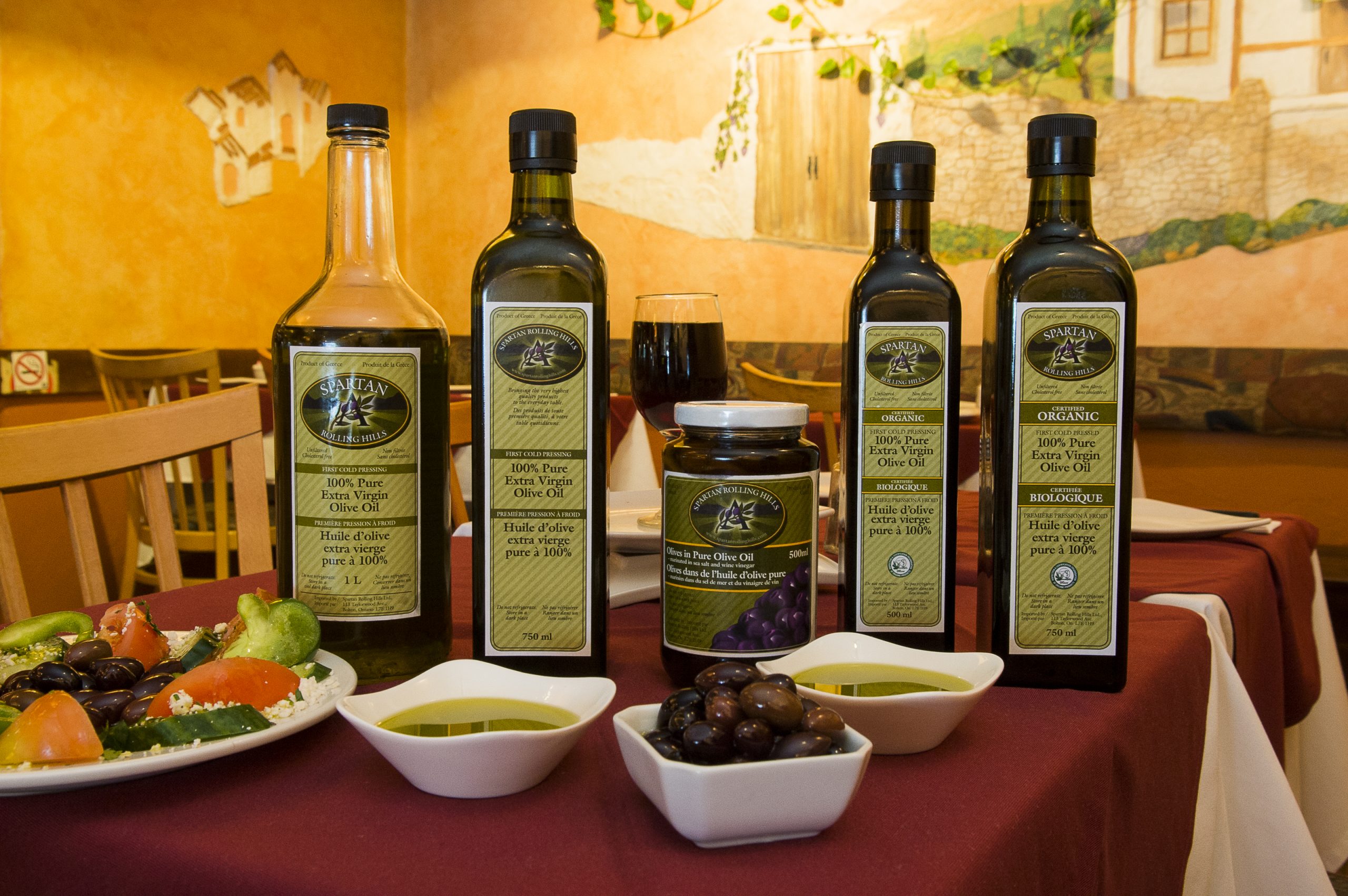 Spartan Rolling Hills (SRH) – Certified Organic since 2006
"Bringing the very highest quality products to the everyday table." FROM OUR GROVES from the PELOPONNESE LACONIA GREECE, ONE OF THE WORLD'S RENOWNED AREAS FOR PRODUCING EXCELLENT OLIVE OILS. Harvested in Greece, bottled and packaged in Canada.

This page will show day to day use of our pure, raw olive oil and olives from our family and independent souces. Here are a few ideas:

Remember to store your olive oil and olives in a dark cool area. Close the lid tightly to not allow air into the bottle/jar. Each time you use the olive oil, give it a real good shake to mix the sediment/ruffage at the bottom as you would orange juice with pulp.
To start the day, try a table spoon or two of raw extra virgin olive oil.  Or on your favourite multi grain toast or toasted bagel, instead of butter, try SRH olive oil. And to add a bit of Canadiana, add a bit of pure Canadian maple syrup or local honey…yummy.
Try this to prepare your turkey, roast or red meat for the BBQ.  Litely, brush the meat with olive oil and then add your herbs/spices/salts. The EVOO bonds them to the meat. If you have time, do this the night before. 
And here are some independent articles on how to use EVOO in your day to day lives.
Here is Trish Stratus' Village Salad recipe.
https://www.greekboston.com/category/food/
https://www.greece-is.com/liquid-gold-and-a-great-healer/
Four tablespoons of Olive Oil a day for good health
Can You Cook With Extra Virgin Olive Oil? Article A
Can You Cook With Extra Virgin Olive Oil? Article B
How to Bake Cakes & More w/ Extra Virgin Olive Oil … Instead of Butter
Mediterranean Diet Can Help Cut Risk of Heart Attack and Stroke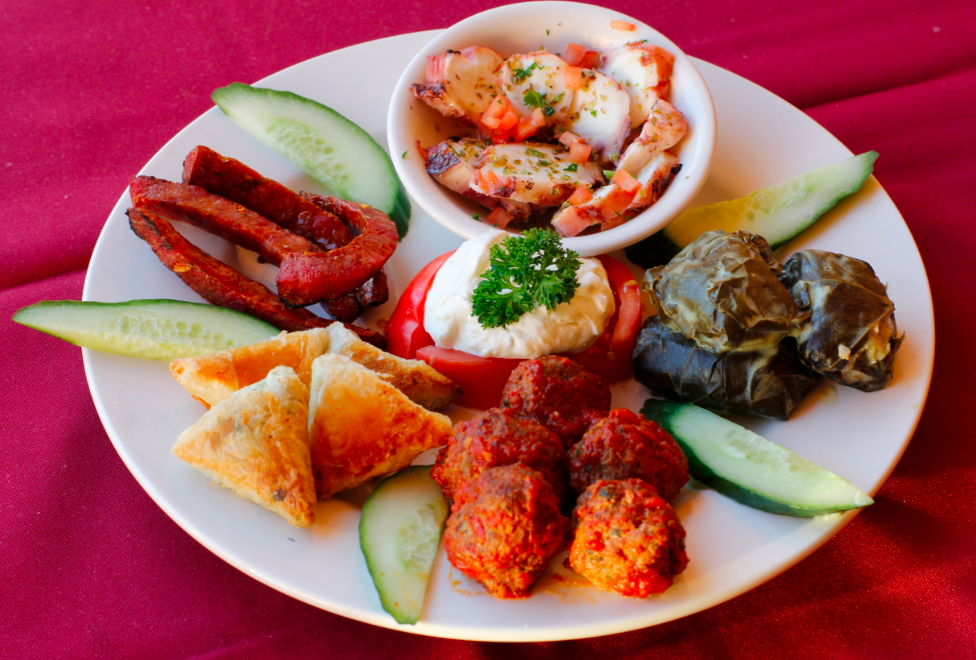 If you are interested in becoming an approved retailer or if you wish to purchase a case or two for gifting, contact us by phone at 647-321-6451 for Nick or 416-826-7875 for John. Or send an email to info@spartanrollinghills.com. We can ship to anywhere in the world.
Check the Store Locator for a retail location near you to purchase our Spartan Rolling Hills products.