The 2023/4 harvest is well underway and we look forward to another year of quality EVOO from our SRH groves and those of our relatives and neighbours where we buy product to supplement our ever growing demand.  If all goes to plan, this year's harvest will arrive in Canada by the end of March 2024 and be on the  shelves by April.
Early harvested, raw, first cold pressed
Greek extra virgin olive oil.  100% pure and unfiltered. Rich in polyphenols and antioxidants, cholesterol free
from Sparti, Laconia Greece. 
Spartan Rolling Hills (SRH) is Certified Organic since 2006. Bringing the very highest quality products to the everyday table.
Our groves are located in the Peloponnese, Sparti, Laconia area in and around the rolling hills of Sparti. The Sparti, Laconia area in southern Greece is renowned for producing exceptional early harvested first cold presssed extra virgin olive oils.

Our early harvested "Agourelaio" literally means  "unripe olive oil".  Olive oil extracted from this fruit delivers a rich green colour, fruity and slightly bitter and peppery olive oil. Fantastic for salads, dipping and cooking. Yes you can cook with good quality olive oil.
Tree types and harvesting: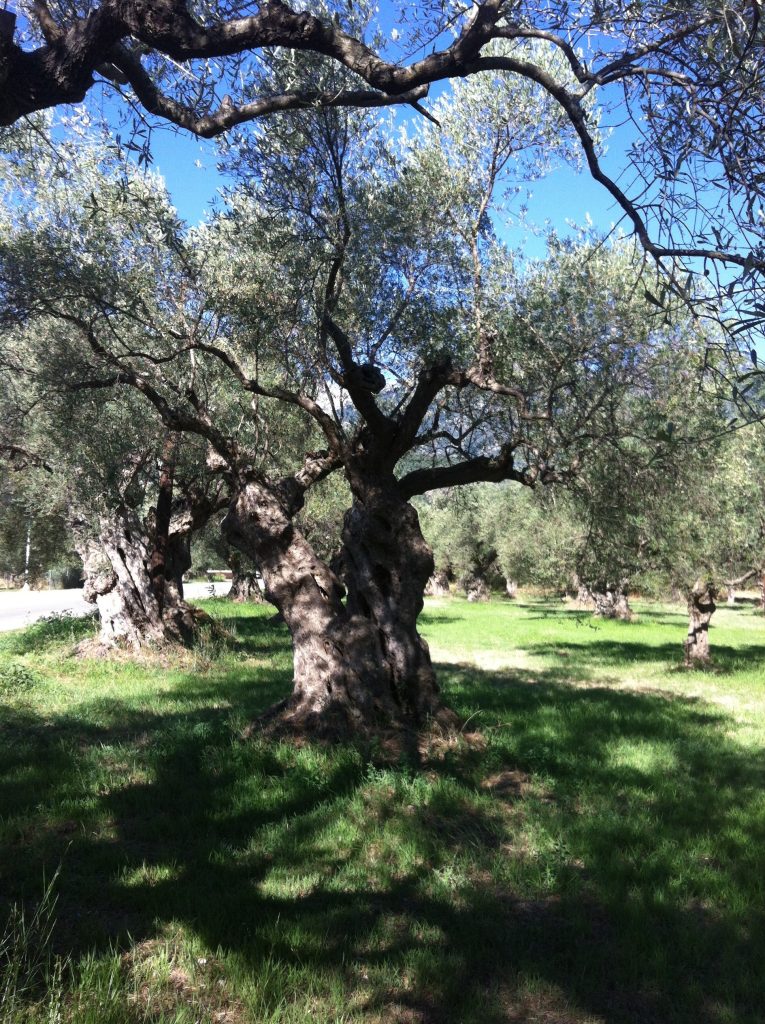 Our 3000 plus trees across many small groves, consist of Koroneiki, Koutsourolia/Asprolia, Athinolia and Kakori trees. Some of the olive trees are several hundred years old while others are just a few years old. Each tree type has a unique quality and flavour that distinguishes our Spartan Rolling Hills EVOO.
We are involved with every step. This includes hands with the cultivation, harvest, processing, bottling, distribution, shelf location, tasting/samplings and consultation with our retail business partners to consistantly deliver the best pure Greek extra virgin olive oil in the world.
Independent sources of information:
The Mediterranean diet, as described by The Mayo Clinic, consists primarily of fruits and vegetables, whole grains, legumes, and nuts. In the diet, butter is replaced with healthy fats such as olive oil. Flavoring is done with herbs and spices instead of salt. Red meat consumption should be limited to a few times a month. And fish and poultry at least twice a week. Drinking red wine in moderation also is beneficial.
According to researchers, consumption of extra-virgin olive oil protects memory and learning ability. It also reduces the formation of amyloid-beta plaque and neurofibrillary tangles in the brain, both classic Alzheimer's hallmarks.
The study, "Extra-virgin olive oil ameliorates cognition and neuropathology of the 3xTg mice: role of autophagy," was published in the Annals of Clinical and Translational Neurology.
An authentic great Spartan Horiatiki Greek Salad (village salad) recipe from TrishStratus?
Cooking with olive oil: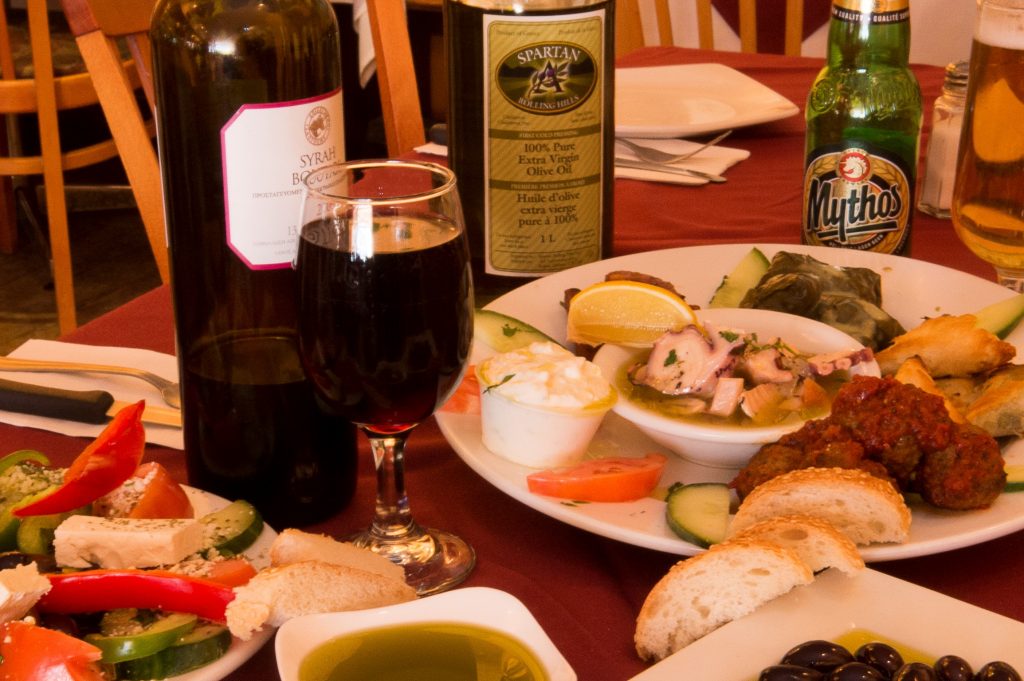 Yes, Yes, Yes, you can cook a main course to desserts using good quality olive oils…especially Greek EVOO….and for more about cooking with olive oil visit: The Olive Oil Source. Or Health Impact News.
Additional independent sources:
If you are interested in becoming an approved retailer or if you wish to purchase a case or two or our first cold presssed extra virgin olive oils, contact us by phone at 647-321-6451 for Nick or 416-826-7875 for John. Or send an email to info@spartanrollinghills.com. We can ship to anywhere in the world.
Check the Store Locator for a retail location near you to purchase our Spartan Rolling Hills products.