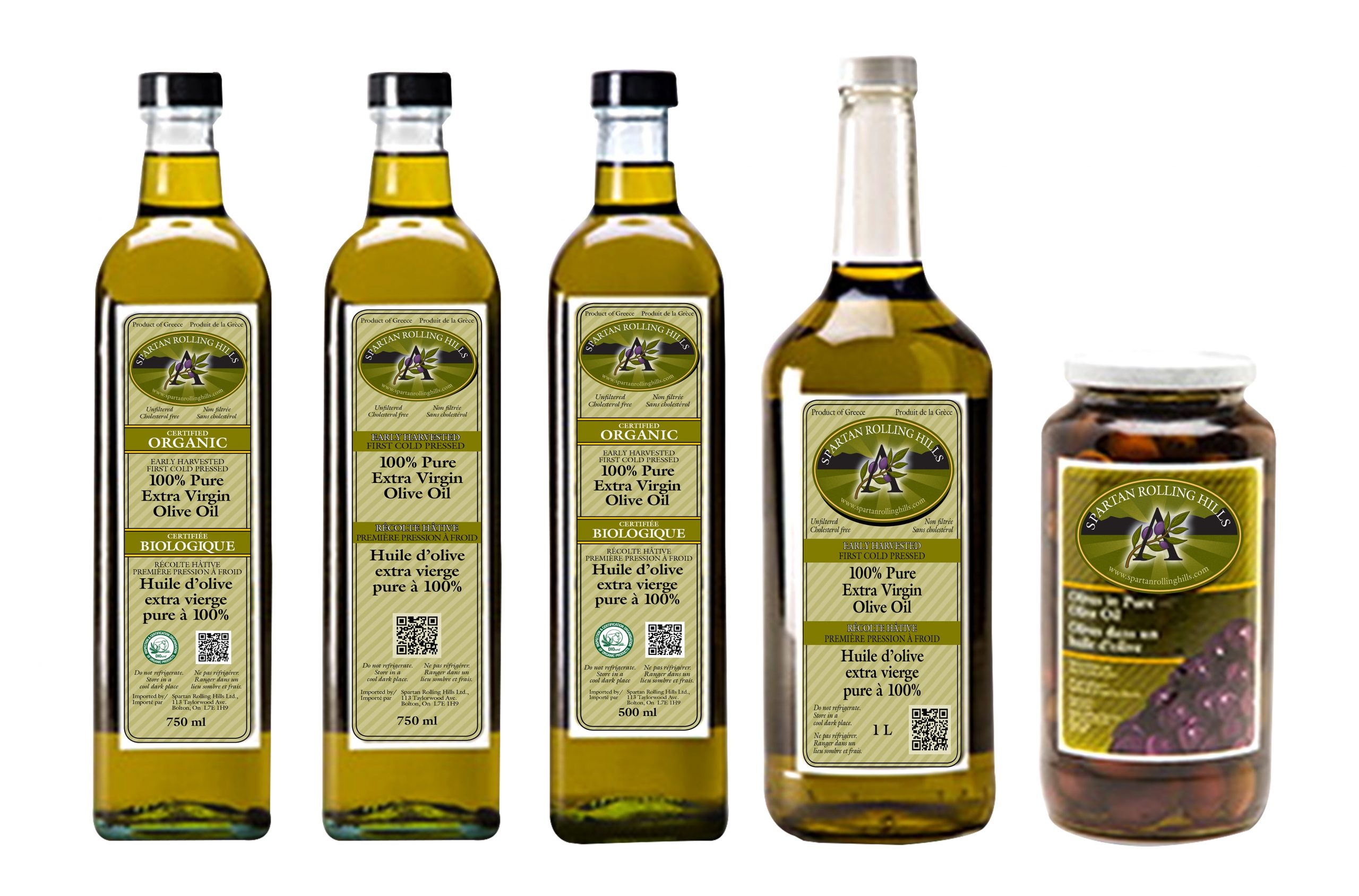 Spartan Rolling Hills (SRH) Early Harvested, First Pressed Cold Pressed Extra Virgin Olive Oil – Certified Organic since 2006
"Bringing the very highest quality products to the everyday table." FROM OUR GROVES from the PELOPONNESE LACONIA GREECE, ONE OF THE WORLD'S RENOWNED AREAS FOR PRODUCING EXCELLENT OLIVE OILS. Harvested in Greece, bottled and packaged in Canada.
A bottle of Spartan Rolling Hills Extra Virgin Organic or Regular Olive Oil and a jar of Olives can make for a perfect gift at any time of the year.  What a marvelous house warming gift or for any occasion!!.  How about a case for that important client? Or add a bottle and jar in that gift basket.
Drop in at any of the over 70 Ontario locations and pick up that perfect addition for Thanksgiving. OR purchase a case or two for gifting to you clients. Click on Store Locator for a location closest to you and their online ordering.
Happy shopping.