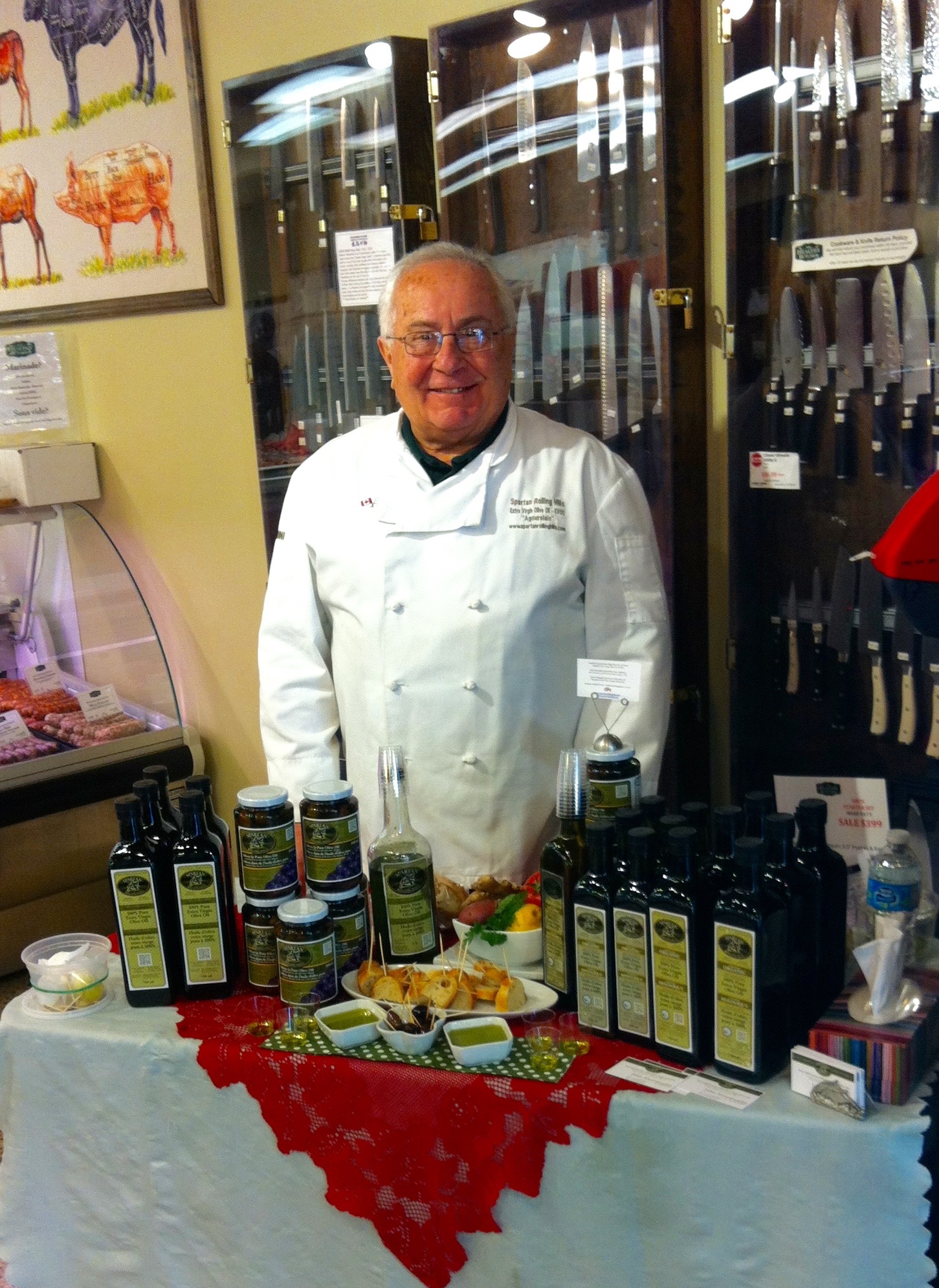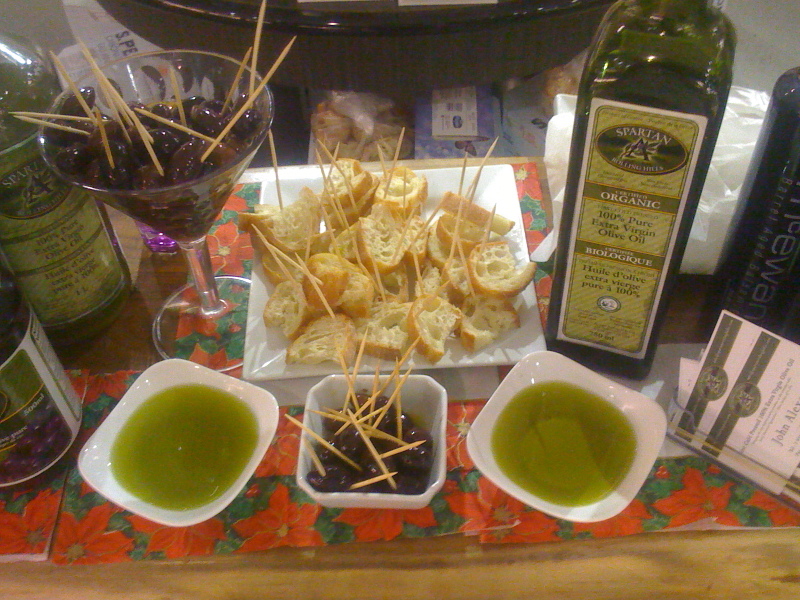 Spartan Rolling Hills (SRH) – Certified Organic since 2006
"Bringing the very highest quality products to the everyday table." FROM OUR GROVES from the PELOPONNESE LACONIA GREECE, ONE OF THE WORLD'S RENOWNED AREAS FOR PRODUCING EXCELLENT OLIVE OILS. Harvested in Greece, bottled and packaged in Canada.
SLOWLY BUT SURELY, THE TASTING/DEMOS ARE COMING BACK.
Come and sample our fantastic Greek Organic and Regular EVOO and Olives curred in red wine vinegar and packed in EVOO.
Come and meet Nick or John at any of the demo/sampling retail locations and take a bottle of the best olive oil and tastiest olives home with you!!!…or pick up a bottle or two for a fantastic gift idea!
To inquire and book a SRH Olive Oil Taste Sampling Event at your store, send an email to info@spartanrollinghills.com
Join us at the following locations to sample and pick up your bottle the best Greek Extra Virgin Organic and Regular Olive Oil (EVOO) and tastiest olives available.
Summerhill Market, Rosedale-446 Summerhill Ave M4W 2E1 416-921-2714-September 24/25; November 26/27 11am to 4pm.

Summerhill Market, Forest Hill-484 Eglinton Ave. West  416-941-2574-September 17/18, November 12/13 11am to 4pm
Summerhill Market, Annex-1014 Bathurst Street 416-350-1678-October 15/16 and October 29/30 11am to 4pm.
McEwan Foods, 38 Karl Fraser Road, M3c 0H7, 416-444-6262, Sept. 4, Oct. 6, 7 and 8, Nov., 19, Dec 22 and 23
Bloor Street Market: Sept. 10, Oct. 8 and Dec. 10. starting at 11am to 4pm.
Olliffe-Saturday October 2, starting at 11am to 4pm

Gerrie's Garden Centre & Farm Market-TBD
Masellis Supermarket, at Danforth and Jones, east of Pape and West of Donlands.  October 22, 2022. Come and sample and take home a bottle or two of the best EVOO and Olives from the SRH groves in Laconia, Sparti Greece. 
Messina Bakery TBD-at 19 Scarket Road at St. Clair West. A very successful day!
TBD: Ambrosia Natural Foods
Market Fresh-10 Paisley Street, Guelph Ontario-TBD
TBD: Fresh City Farms on line and at Livemore at 695 Bay at Gerard, 416-792-3939, 111 Ossington Avenue, 647-352-2489
TBD: The Healthy Butcher, 298 Eglinton West at Avenue Rd Road
TBD: Diana's Seafood, 2101 Lawrence Ave. East, Toronto,M1R 3C3, 416.288.9286
Fresh From the Farm-November 5 and December 17 from 10am to 5pm
TBD: Royal Beef