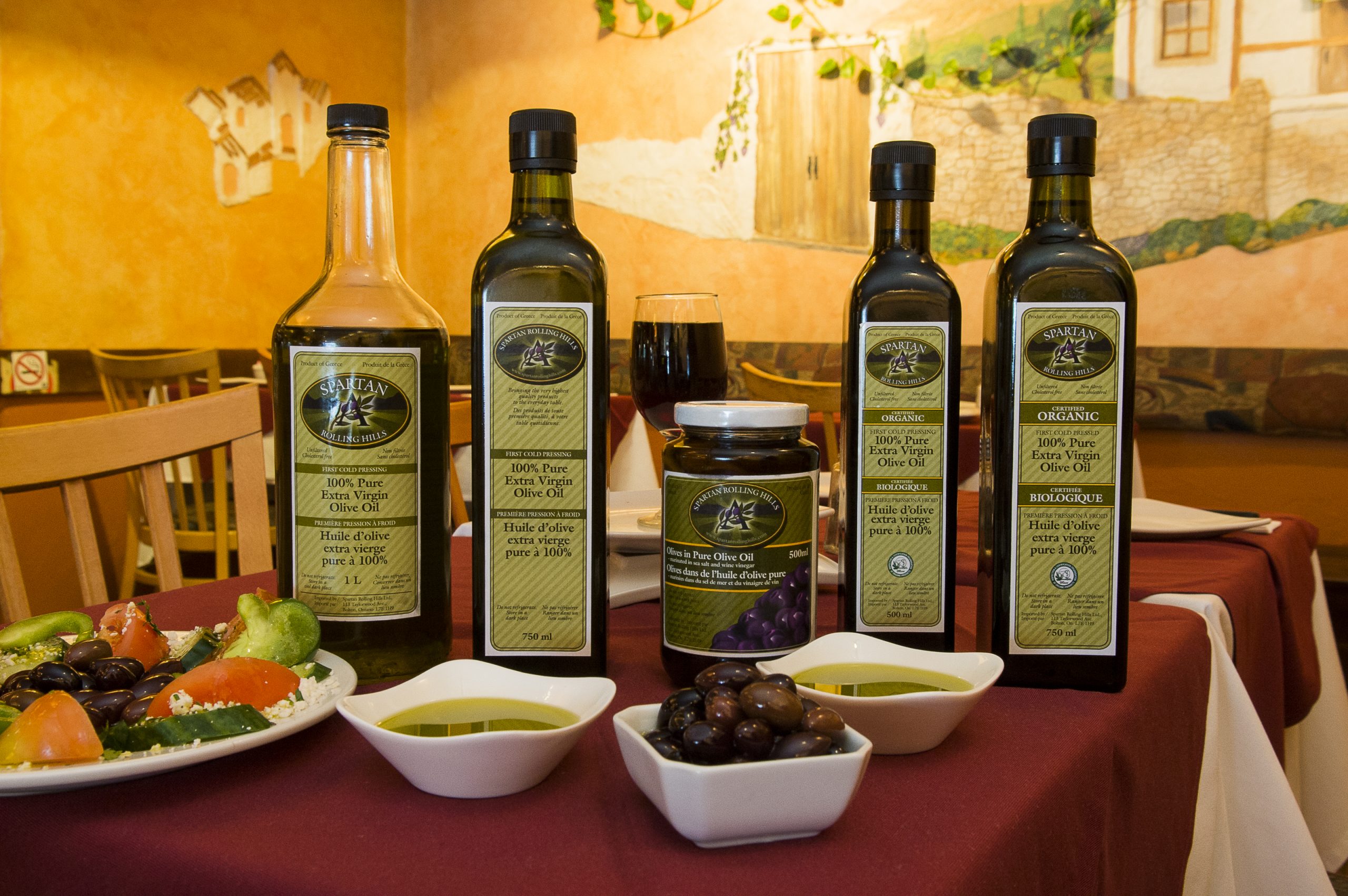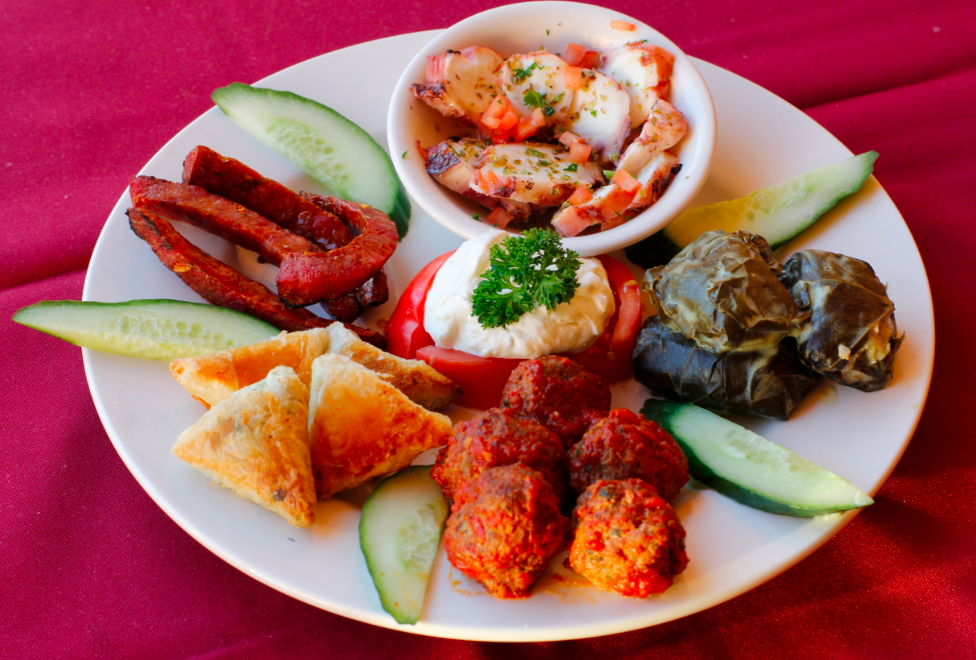 Spartan Rolling Hills (SRH) – Certified Organic since 2006
"Bringing the very highest quality products to the everyday table." FROM OUR GROVES from the PELOPONNESE LACONIA GREECE, ONE OF THE WORLD'S RENOWNED AREAS FOR PRODUCING EXCELLENT OLIVE OILS. Harvested in Greece, bottled and packaged in Canada.
Best Before or Expiry Dates? The dates stamped on the back of each bottle and the olive jar is the best before date.  Remember to store in a dark and cool area and give the bottle a good shake each time. Also, the olives are packed in the same EVOO, so use it on your salads or light cooking. Should the storage area be very cool, the olive oil will congeal. Place it in an area that is not as cool/cold. 
Storing olive oil in a dark and cool cubboard will protect it's taste, colour and nutritional value.   We also encourage the retail stores to have the product on lower shelves vs high on the shelf and to turn off or dim lights.  So a good olive oil, stored in a dark and cool place from the day of the harvest to the date you use it, will last longer than one exposed to light and stored in a warmer place.
My Olive Oil is Cloudy?  Spartan Rolling Hills organic or regulare is not filtered so there is a bit of pulp/ruffage in each bottle and settles at the bottom.  Each time you use it, give it a good shake or as I describe, give it good martini shake as you would shake orange juice with pulp and enjoy.
Cold Pressed, First Pressed?  Yes, SRH Organic and Regular EVOO is not only first pressed, cold pressed but also harvested earlier in the crop year and pressed within 24 hours from harvesting.  First pressed means that only the oil from the first pressing is used and not additional oil that can be extracted by adding heat and pressing a 2nd time. And cold pressing means that the processing area/factory is naturaly cool and no heat is added to the pressing. Earlier harvesting gives the oil that greener colour and a bit more bitter and peppery.
Polyphenols
are mostly responsible for the bitter and pungent tastes in Olive Oil. Polyphenols are at their highest in the olive fruit when the fruit is not fully ripe, if you were to try this olive from the tree you would find it to be so bitter that most people find it unedible.
What customer say:
Subject:Best Oil I have ever had
Hello Nick and John,
I purchased a bottle of your organic olive oil from you at The Healthy Butcher the other day.
I just wanted to let you know this is the best oil I have ever used.
I once tried an oil from Greece that was from a family farm, and it tasted very similar.  It was at a Greek restaurant on Avenue Rd., near Wilson Ave. and they use their own Greek Olive oil.
Many thanks for the excellent product.  It is nice to use the finest ingredients when cooking, and this oil is definitely of the finest quality.  I will highly recommend this to my friends and family.
Sincerely,
David C……..
and here is a recipe I created:
I really love this product and I hope you continue to offer this product in Toronto forever.  What an amazing addition to my cooking arsenal.
I truly believe in hand made products.  I believe you can taste the extra love and effor.  The processes by hand can never be matched by machinery or automation.  This oil is proof that old-world techniques produce the best end product.  I feel like when I add this to a dish, I am adding something that someone deeply cares about, and has a passion for.  Labour intensive processes like olive oil and maple syrup intrigue me, as I am very certain the amount of effort and energy that goes into its production, comes through in the end product.
I made a really good vinaigrette up when I got home from the store, as I had bought your amazing Olive oil, and an organic Ontario Maple syrup.  A celebration of two of the planets most extremely labour intensive crops.
1 Tbsp Pure Maple Syrup
1 Tbsp Sherri wine Vinegar
3 Tbsp of your Olive oil
Salt and pepper to taste
An amazing dressing….  great on a salad with walnuts, as the maple/walnut combo is beautiful.
Sincerely,
David C…….